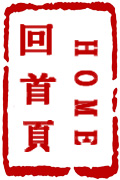 《新十面埋伏》
New Ambush on All Sides (2004)
作品介绍/Program Notes:
*中文*

"声动天地,屋瓦若飞坠。徐而察之,有金鼓声、剑弩声、人马声……使闻者始而奋,继而恐,涕泣无从也",摘自《四照堂集》。

乐曲历时近两年,完成于2004年岁末,是作者第一部电子音乐作品。以其标题性的电子音乐语言,描写了公元前202年楚汉战争垓下决战的情景。全曲意在强调过程,刻意淡化结局,留给听众足够的余地回味其中的惨烈。其灵感来自同名琵琶曲《十面埋伏》,并以此为线索,贯穿全曲;再加上与具体音乐的有机结合,可谓对这首中国传统乐曲的崭新诠释。

*English*

It took me two years and the final version was finished in the late of 2004. This is my first real pure electroacoustic music piece. Within a programmable electroacoustic music language to describe a final battle that happened in BC 202 between Chu and Han in ancient China. The whole piece was focused on process and avoided the result of the battle on purpose for audience's aftertaste. This was inspired from the famous Chinese Pipa piece called The Ambush on All Sides; however the rest of the piece was following it as a cue. In another words, this is the new annotation for a transformation of a Chinese traditional music.

*français*
La composition de cette pièce a duré deux années et la version finale fut terminée fin 2004. Il s'agit de ma première pièce de musique électroacoustique à proprement parler. Écrite à l'aide d'un langage de programmation, elle décrit un combat qui se tint en 202 avant Jésus Christ entre Chu et Han, en Chine ancienne. La pièce entière a été centrée sur son processus et a évité le résultat de la bataille comme réponse à l'attente du public. Cette démarche fut inspirée par la célèbre pièce du chinois Pipa, The Ambush on All Sides. Le reste de la pièce en a simplement découlé. En d'autres termes, il s'agit d'une nouvelle annotation pour la transformation d'une musique chinoise traditionnelle.
技术支持(预演)/ Technical Notes(Video Demo):
The piece is a stereo wave file that could be distributed into more or less than 8 channels.
作曲家/Composer
艺术家/Artists (演奏家/Performer)
风格流派/Genres
音乐会/Concerts
(作品)评论/Critics for Works
发表(作品)评论(预先注册)/Add critics on this work(members ONLY)