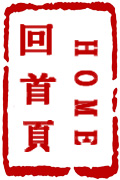 2015 EARS2 中国行:伍分之伍
2015 EARS2 China Tour 5of5
Prof. Leigh Landy visits Tianjin Conservatory of Music

On the 3th of June 2015, at the invitation by the Tianjin Conservatory of Music (TCM), Prof. Leigh Landy, the Director of the Music, Technology and Innovation (MTI) Research Centre at De Montfort University (UK) visited the TJCM and had a meeting with Prof. Xu Changjun, the president of TJCM and Mrs. Wang Jianying, the secretary of the Composition Department in the International Exchange Conference Room.

On behalf of Tianjin Conservatory of Music, Prof. Xu welcomed the visit of Prof. Landy. They discussed issues about potential collabration between TJCM and the MTI Research Centre. At the end of the meeting, Prof. Xu awarded Prof. Landy with the Certificate of Visiting Professor at TJCM.

In the afternoon, Prof. Landy lectured to a numbers of students of Composition Department. He talked about the the music technology subject area in the UK and then, more specifically on the research areas of the MTI, introduced the key projects of the MTI including the EARS projects and others.

During the morning of the 4th of June, Wang Xiaotong and Ma Xiaoyu, two students of Composition Department presented their works: "Electronic Music Etude" and "The Impression of Beijing Opera". Prof. Landy offered his reactions and suggestions to them. Finally, Zhang Ruibo (Mungo), a PHD student, as well as the assistant of Prof. Landy introduced the software "Compose with Sounds", associated with the EARS 2 pedagogical project and supported by the EU, which are also the MTI's key projects.

In the end of lecture, Prof. Landy answered the student's questions.
Start Time: 2015年6月3日/13:00
End Time: 2015年6月4日/12:00
城市/City: 天津/Tian Jin
地点/Venue:
主办/Sponsor
主讲/Lecturer
交互传译/Interpreter
筹办/Organizer
关键词/Keywords
信息/Message
发表信息(预先注册)/Add message on this lecture(members ONLY)