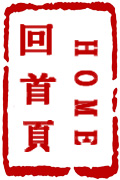 笙—为笙、人生和电子音乐而作
Sheng - for Sheng, Vocal and Electronic Music (1995)
作品介绍/Program Notes:
笙,朗诵和磁带。 1993年,我第一次来到中国中央音乐学院教书的时候。当时,学院的周海弘教授很热情的带我去买了一把具有中国特色的传统民族
乐器-笙,至今我还收藏着。一些中央音乐学院的学生好奇的问我为什么对笙情有独钟?而我笑着告诉他们,笙不仅能够模拟其他乐器的声音,而且还
具有非传统音色的特质。
一直以来,我非常想创作出一首作品,它既能融合多元文化,又能感染大众群体的非传统电子音乐。最终这部作品首次在2006年的北京国际电子音乐节
上与大家见面。而在今年,这首具有中国民族特色乐器与诗朗诵融合的非传统电子音乐,希望能再一次给大家带来无限享受。这首作品委约于英格兰的
约克郡和亨伯赛德艺术中心。最后乐章中笙的部分由提姆华纳整理。

This mixed work for performer and stereo recording started its voyage when I first came to China and taught at the Central Conservatory of Music in
1993. My friend and host, Prof. Zhou Haihong, kindly took me to an instrument shop where I purchased a sheng, an instrument that I had always been
fascinated about. It is the first of several Chinese instruments that I now have assembled. Some of the students at the CCOM wondered why I chose
that particular instrument and my answer was that it could make new sounds, both for me (including most sounds the instrument could produce)
and for them (due to playing the sheng in non-traditional manners). My goal was to make a piece that combined my interests in celebrating cultural
diversity and new forms of music making with my desire to make new music humorous and accessible to a larger public than it normally reaches. I
finally had the chance to play S.H.E.N.G. in China (at the CCOM) in 2006 and am pleased to present it again it at this important event today. I hope
that the confrontation of this very Chinese instrument with the spoken voices and the unexpected turns of event will please the Musicacoustica
audience. The work was commissioned by Yorkshire and Humberside Arts in England. The final section using sheng samples was arranged by Tim
Warner.
技术支持(预演)/ Technical Notes(Video Demo):
作曲家/Composer
艺术家/Artists (演奏家/Performer)
风格流派/Genres
音乐会/Concerts
(作品)评论/Critics for Works
发表(作品)评论(预先注册)/Add critics on this work(members ONLY)